CTE Machine
Precision Mill Turn Specialists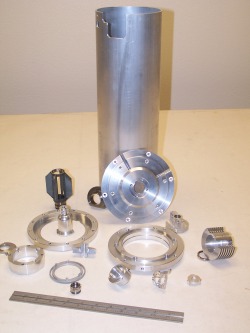 Located in Central Florida, CTE Machine would like the opportunity to do business with you! We are a full-service machine shop specializing in quality CNC milling and precision lathe work. With over 26 years experience working for major companies, CTE Machine is able to develop your engineering prototypes as well as large production runs. We work with clients to provide solutions and deliver high-quality machined products. We have worked to provide solutions for multiple industries including; Air, Auto, Energy, Photographic, Robotic, and Defense.
Machine Shop Services Offered:

Quality CNC Machining
using the latest MAZAK Integrex Mill Turn

Engineering prototypes

Production runs

Fabrication Engineering assistance

Collaborate w/Engineering & Manufacturing to ensure production efficiency

Assembling

Plating

Quick turn around

Minority Owned Business

For more information or references, contact us today!
Contact us: 352.536.4428
ctemachine@ctemachine.com
Fax: 352.243.5528
15370 CR 565A, Suite E
Groveland, FL 34736